Anvil Iron Works - Nampa, Mtn. Home, Homedale, Sun Valley, Boise Ornamental Iron Contractor
Welcome to Anvil Iron Works
Anvil Iron Works gives Home and Business Owners in Nampa, superior and affordable services including: Custom Wrought Iron Railings, Sturctural Steel, Custom Iron Fence, Custom Iron Furniture and Security Gates.
Our mission: To provide Nampa, Mtn. Home, Homedale, Sun Valley, and Boise with excellent railing and installation as well as additional services. Always be on time, make sure the job is done right.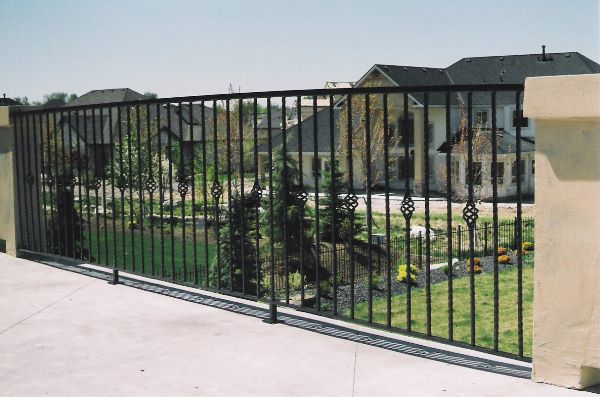 "We do railings right". We have over 5000 diffferent elements available for your custom railings, gates, or fences. In most cases there will be no visible welds. We are very particular with our finish work and also use the best powder coating facility in the area.
For Service Call: 208-249-9195
Owner: Ed Schmitt
Custom Design: Bring in your idea on a picture or drawing and we will design it for you.
Competitive Rates
Experienced, Friendly Tradesmen
Customer Security and Privacy
Fixed Time Service Appointments
Consistency of Quality
All Work Guaranteed
Anvil Iron Works depends upon repeat business and positive word-of-mouth referrals. As a result, our focus is on establishing a long-term relationship with our customers based on demonstrated value, trust, and mutual respect.
Call us at 208-249-9195 or fill out our online contact form.